Is it a bird? A plane? No…it's a paraglider!
Take a tandem paragliding flight in Canada's big mountains in Golden BC. Fly tandem with one of our fully qualified pilots, trained and approved under the standards of the Hang Gliding & Paragliding Association of Canada. No experience necessary, amazing fun for all! The price includes transportation to the launch area.

The price is $290.00 CDN per person.

The maximum weight is 200lbs.
Watch the video or go to our FAQ page for answers to all your questions!

Altitude Adventures from goove on Vimeo
"Recently a friend booked a paragliding tandem flight for me with Altitude Adventures. My initial reluctance was quickly put at ease by Scott's natural ability to be informative, positive and encouraging. What a very skilled teacher! My flight was both memorable and thrilling, something I will always remember!" Karen Rysen, Castlegar, BC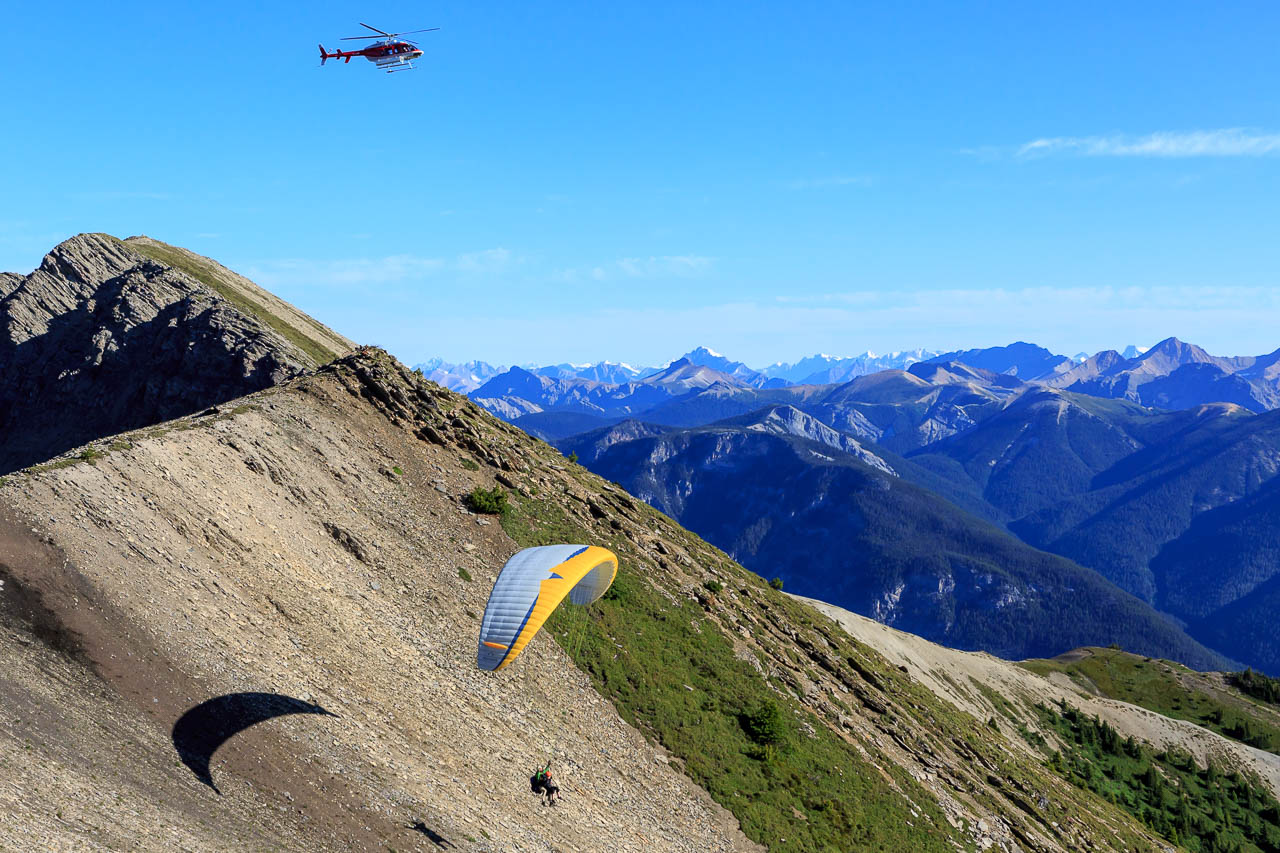 Tandem Paragliding Flight Experiences available End of May through to October.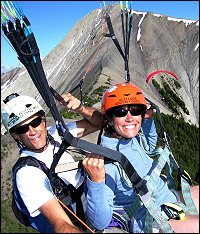 Altitude Adventures
Golden, British Columbia, Canada
To Book Call: 1-250-439-9446
Email: [email protected]